Words & Vegetables
$

35.00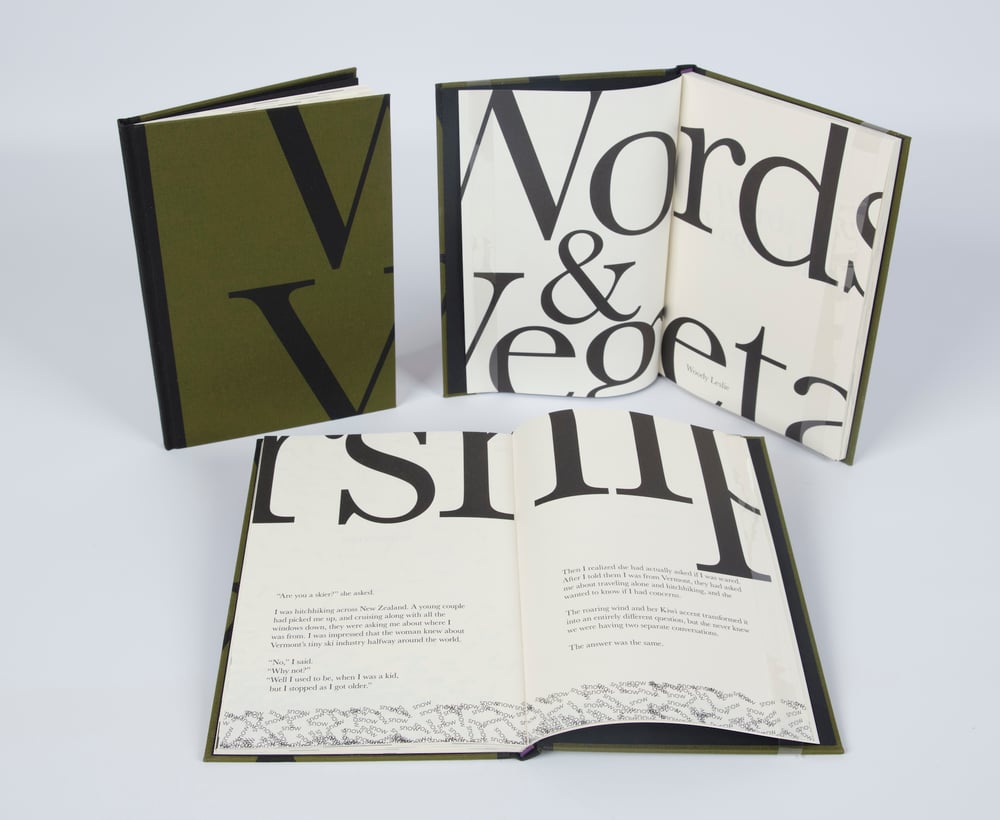 Words & Vegetables is an editioned artist's book that explores the nature of memory through a series of autobiographical micro-memoirs, and poetic typographical constructions. The book itself reflects the growing of a garden, with four sections representing the four seasons of the year. Each season thematically groups four types of written works, known as Crops, which are cultivated throughout the book: Memoiries (poetic memories about words or vegetables); Languegetables (one-word poems rooting vegetables in language, and vice versa); Vegetables (giant-font iterations of veggies that draw attention to the physicality of words); and WeedWords (illustrative veggo-verbal growths). Through the progression of these pieces, the book draws strong parallels between words and vegetables as the same thing—entities grown, tended to, and consumed by humans.
Hand-bound in an edition of 200 books, with a deluxe edition of 10, numbered and signed.
More images and info here.
Please contact for international shipping.